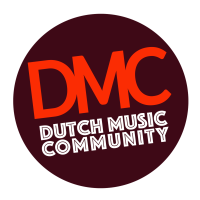 Dutch Music Community is..
a short description
The Dutch Music Community (led by pianist Piero Bianculli) is a collective of musicians whose every action produces a unique result, because nothing is fixed in advance. The style, the songs, not even the participating artists are fixed, -live composing- in its purest and most surprising form.
The motto is clear, DMC wants to push to the music creation to the next level, open senses and get back to the music roots which has always been "improvisation".
Many people make a big mistake calling it just a "Jam Session" but DMC is much more than that. Why? During the sessions the collective communicate trough a very sophisticated headphones system which has been specially conceived for us. This allow the band leader to communicate with the musicians while playing, having the possibility to create something which has never been played, during every single DMC show.
Jazz, Funk, Fusion, Rock, Soul, Hip Hop, RnB, and even Electronic Music. DMC is able to invite, jam, and play with the best musicians and Djs in the world.
DMC collaborated with some of the world most famous artists like Snarky Puppy, Jason Lindner, Marcus Miller, Ed Motta and many others.